Testimonials

Dartmouth - The Chronicle - Westport - Sept 6, 2006 - This Westport Craftsman loves conquering new challenges by Robert Barboza (editor) (left)

---

New Bedford - Standard-Times - Aug 14, 1983 - "Upholsterer favors antiques" by Elmer Rodrigues (editor)

---

New Bedford - Standard-Times - May 12, 1985 -
"In Voices" - Tony Joseph - in his own words tells staff writer Karen Moore about his job as owner of Decorators Delight.
---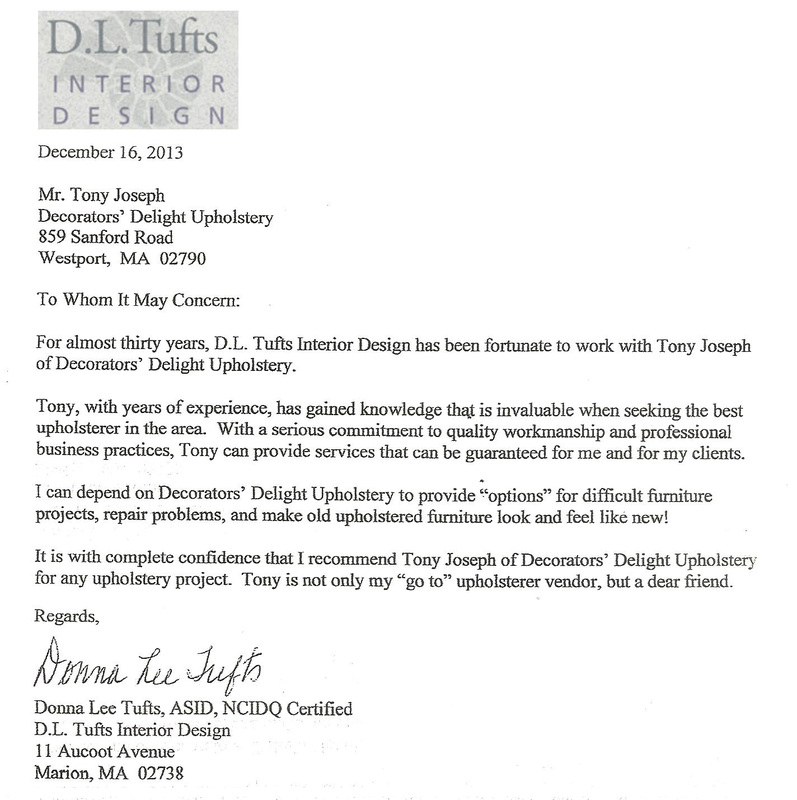 ---
The Newport Showhouse Guild presents the 1997 Swanhurst Showhouse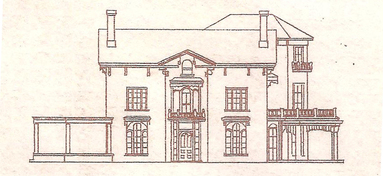 Interiors Designers use Tony Joseph of Decorators Delight for reupholstery furniture. Joan Peters of Osterville MA and Sarah B. Spongberg of S. Dartmouth, MA
Joan Peters of Osterville Inc. - Bedroom #12 Symphony in White Chenille
Sarah B. Spongberg Antiques and Interior Design of S. Dartmouth, MA - Antique Chaise Lounge and Chair
---
Craig Franklin Interiors - Westwood, Ma
"Craig gave me this chair to recover. It was taken down to the bare frame. It was done in green hunter genuine leather. In the old days, the chair was a barber chair and a dentist chair." - Tony Joseph
---
New Bedford - Standard-Times - Jan 20, 1991 - "Trio give special touch to fabrics" - Anne B Brengie of Design & Conservation uses local artisans for many of her projects. Decorator's Delight Tony Joseph is one of those artisans she recommends.
---
"A profile of upholsterer Tony Joseph" - Professional Upholster Magazine - Aug , 1984 - Ken Farrell - editor of The National Association of Professional Upholsterers (below).